The Sweets & Snacks Expo may be over, but the opportunities for industry education are just beginning! As a continuation of the education featured at the show, these Sweets & Snacks On Demand education opportunities present timely insights through October 2021.
Difficulty accessing these sessions? Contact us.
Previous Webinars:
Getting to Know the 2021 Chocolate Consumer
Thursday, October 14, 2:00 p.m. ET
Consumer/Shopper Trends
Representing more than half of U.S. confectionery sales, chocolate has an important place in the hearts of Americans. Chocolate, ranging from some of the world's most iconic brands to products made by micro-producers, is a consumer favorite — enjoyed across all ages, incomes, ethnicities, and regions.
However, consumers' chocolate habits and preferences are changing with a surge in demand for flavor, ingredient, and texture innovation. Megatrends, such as consumers' commitment to wellbeing, convenience and transparency, are also driving innovation in sourcing, packaging, branding and more.
This session will unearth the latest trends in chocolate from research conducted by NCA, 210 Analytics and the Fine Chocolate Industry Association (FCIA), including insights into the rapidly growing fine chocolate segment.
Published by: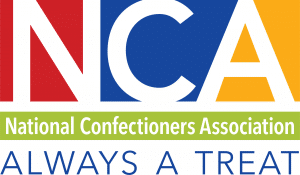 Made financially possible by:
Conducted by:

Anne-Marie Roerink, Principal, 210 Analytics, LLC
Anne-Marie Roerink is a principal at 210 Analytics, LLC, providing customized research and food retailing insights for clients like the National Confectioners Association, the Food Marketing Institute, the National Grocers Association and the North American Meat Institute. Anne-Marie offers a diverse and in-depth view on food retailing strategies, financials and operations and understands the challenges and opportunities in the food business today, as well as the drivers of success tomorrow. Prior to founding 210 Analytics, Anne-Marie was the head of research for the Food Marketing Institute. Anne-Marie designs and authors studies in the confectionery, meat, produce, deli-prepared, frozen, bakery and other categories.
From E-Commerce to Commerce: How to Build a Winning Omni-Channel Strategy, From Crawl to Walk to Run
Thursday, September 23, 1:00 p.m. ET
Business Disruption
Online shopping patterns won't end when the pandemic does, and many of them will become permanent factors brands and retailers must take into consideration. Retailers like Walmart and Target have already reorganized their category merchant teams around omni-channel strategies, and many retailers will expect their brand partners to engage in omnichannel joint business planning.
The session will help companies plan their omni-channel strategy, providing tactical tips and best practices based on real-world success stories. Attendees will learn how to build a retailer-centric strategy for omni-channel growth, how to tailor their omni-channel strategies for teams of various sizes and how to adapt their joint business partnerships to be omni-channel in scope.
Mike Black, Chief Marketing Officer, Profitero
Mike Black is global vice president of Profitero, the leading provider of e-commerce performance analytics for the industry. Prior to Profitero, Mike was vice president of product marketing at Nielsen, where he was responsible for launching new analytic products for the company's retail measurement and innovation businesses. Mike is a regular contributor of thought leadership on the topic of e-commerce.
Christina Vail, Director of Client Services, Profitero
As Director of Client Services at Profitero, Christina Vail helps brands accelerate their e-commerce strategies by consulting on organizational structure, internal e-commerce training education and data & analytics. Prior to Profitero, Christina spent two years in strategy consulting at L.E.K. Consulting, where she helped clients with e-commerce strategy, new business strategy, mergers & acquisitions and operational improvements. Christina began her career at PepsiCo where she was part of a rotational program. After learning the brick & mortar business, she helped form Pepsi's first e-commerce team where she worked directly with Amazon, Walmart, Kroger and other leading retailers. Christina holds a BA from Boston College and an MBA from Kellogg School of Management.
The Future of Cannabis & CBD in Confectionery Products
Thursday, August 26, 1:00 p.m. ET
Business Disruption
The legality, challenges and trends with cannabis in FDA-regulated products continue to change rapidly. This session covers a regulatory update on the safety, federal and state laws, risks and rewards of entering the cannabis market and provides an overview of the market for CBD products, with a specific focus on edibles. Attendees will get a look at sales data and estimates, including a breakdown of CBD-infused candy and gum sales, and will learn where the opportunities will be for confectionery and snack companies and what types of products are resonating with consumers.
Chris Walsh, CEO, Hemp Industry Daily
Chris Walsh is the CEO of Hemp Industry Daily and the first journalist in the United States to focus exclusively on covering the business of cannabis. As CEO, he now guides the strategic vision of the company while educating mainstream industries about the cannabis and hemp sectors. Chris has been quoted as one of America's foremost cannabis industry analysts by dozens of media outlets and earned an MBA in international business from Regis University.
Tish Pahl, Esq., Olsson Frank Weeda Terman Matz PC
Tish Pahl is a highly experienced counsel to drug, cosmetic, dietary supplement and food companies with matters before the Food and Drug Administration, the Federal Trade Commission and other federal agencies. She is a highly regarded expert and frequent speaker on pharmaceutical supply chain security and cannabis. In addition to counseling FDA-regulated entities, she has particular expertise aiding trade associations in their compliance strategies and crafting advocacy on behalf of members. Tish holds a B.S. and J.D. cum laude from Northwestern University and is a member of the District of Columbia Bar.
The Shopping Experience: Now Tastier Than Ever
Thursday, August 12, 1:00 p.m. ET
Retail & Category Trends
How can the confectionery industry make shopping for candy as fun as consuming it? This session will share actionable insights as attendees explore creative merchandising and brand activation in the candy category, as well as relevant examples outside the category that can be leveraged and applied.
Larry Deutsch, CEO & Co-Founder, dvk marketing
Larry Deutsch is a passionate champion of collaboration, creativity and change who inspires audiences to think differently. He is a Shopper Marketing "Who's Who" and Chicago Innovation "Ageless Innovator," and work under his lead has received the marketing industry's highest accolades, including Shopper Marketing EFFIE, Brand Activation Association Gold REGGIE, and Event Marketer Grand EX. In August 2019, Larry teamed up with Doug Van Andel and Adam Kaplan to launch dvkmarketing. Together, they bring over 100 years of experience to clients who need a seamless blend of branding, retail and innovation – and who share their BE BOLD vision.
Doug Van Andel, Chief Creative Officer & Co-Founder, dvk marketing
Doug Van Andel has led diverse and award-winning campaigns in brand and shopper marketing for multinational brands such as Toyota, Procter & Gamble, Diageo, Mentos and Babybel Cheese for more than three decades. He has been recognized by a number of prestigious award juries, including Cannes Lions, OneShow, Clios, Effie, AD&D and many more. In 2009, Doug was appointed to lead the global shopper marketing efforts for Saatchi & Saatchi, where he helped claim the accolade of "Most-Awarded Shopper Agency" from Path to Purpose magazine for three years in a row.
Generational Snacking After COVID-19
Thursday, July 29, 1:00 p.m. ET
Consumer/Shopper Trends
With COVID-19 upending many long-term trends, what will the future of snacking and treating look like? Using the NPD Group's proprietary modeling techniques, this session will analyze America's generations, their penchant for candy and snacks and the underlying motivations that drive their consumption. Attendees will leave armed with forecasts to align their retail, marketing and innovation strategies against predicted changes in behaviors and will gain perspective on how snacking will evolve over the coming years based on generational shifts, consumer needs and new solutions available to consumers.
Darren Seifer, Food and Beverage Industry Analyst, The NPD Group
As a food & beverage industry analyst at The NPD Group, Darren Seifer provides insights based on NPD's food-related research to organizations and companies across the country. Prior to joining NPD in March 2007, he was an analyst with Information Resources, Inc. (IRI), where he spent over seven years examining consumer packaged goods trends and worked with a variety of industry leaders covering dozens of food and beverage categories. He has authored a number of NPD food and beverage research reports that cover topics such as consumer dynamics surrounding meal delivery kits, concerns and strategies related to genetically modified foods, the profile of the organics consumer, the impact of Baby Boomers and Millennials on America's eating patterns and the unique consumption behaviors of Hispanics in the U.S.
2021: State of the Snacks Industry
Thursday, July 15, 1:00 p.m. ET
Consumer/Shopper Trends
This session provides the Sweets & Snacks Expo's perennial view of the snack category from a shopper, consumer and retailer perspective. Attendees will learn from the knowledge experts at IRI as they go below the surface of category performance to find real areas of category opportunity and reveal how to meet the needs of different shopper segments, including how COVID-19 impacted the category in 2020 and what trends are expected to continue as we move forward in a post-pandemic world.
Sally Lyons-Wyatt, Executive Vice President & Practice Leader, IRI
Sally Lyons Wyatt is a recognized thought leader in the CPG retail industry and is a frequent keynote speaker on consumer eating and shopping trends. As an executive and practice leader for IRI's Client Insights division, Sally is responsible for driving integrated initiatives as well as measuring their success within consumer strategy, consumer/customer insights, media and personalization practice areas. Her vast experience includes managing and developing global account teams that service Fortune 500 companies.